Surface Duo Repackage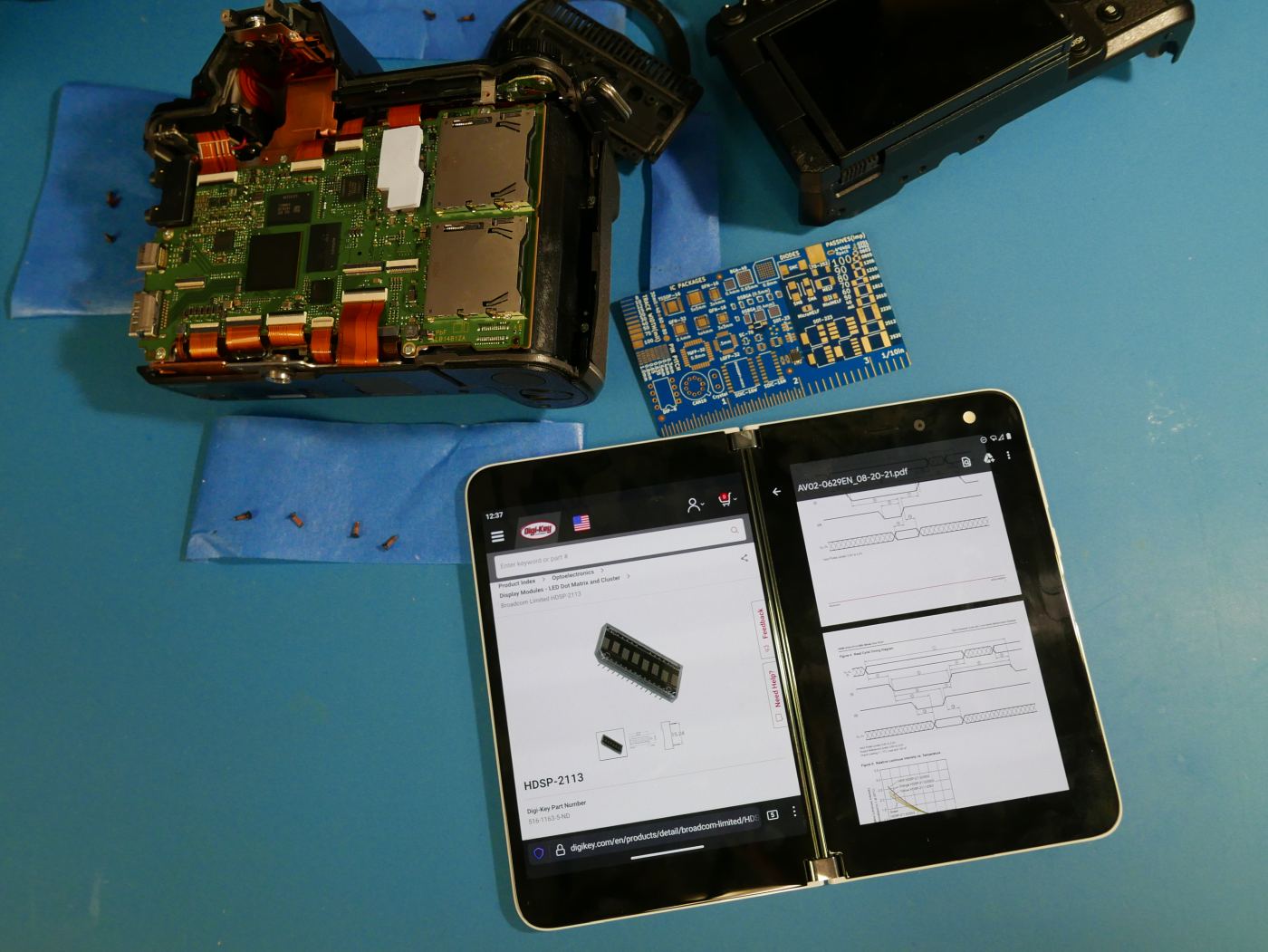 The duo is a superb device with a distinctly wide presence and an astonishingly awesome 3:2 aspect. Unfortunately, it was designed to be more of a toy than a proper phone. Let me explain. The combination of ultimate thinness (9.9mm) and a non-existent gap between the two sandwiched screens leads to a fiddly user experience. It feels like the duo will fall whenever I have to switch between screens - and I don't have particularly large hands. Since android 10 was not designed for multiple screens, the duo hangs up switching between displays quite often. As you know, the easiest way to reset the current display is to close and re-open the phone. You can see where I'm going with this. The opening/closing experience is simply lacking with this phone. I'm after a more ergonomic solution, one that is tried and true and works every time.
A viable solution is to look at the 2011-2017 macbook. Apple implemented a simple rubber gasket that decorates all four sides of the laptop screen. The protruding rubber gasket is recessed from the display edges, leaving a nice gap for a fingernail or meaty part of a finger to slip into, simultaneously creating a nice purchase on the display of the device and adding sufficient padding. This allows for the macbook to have a very normal and ergonomic opening process. Microsoft oddly skipped this critical design element.
Serviceability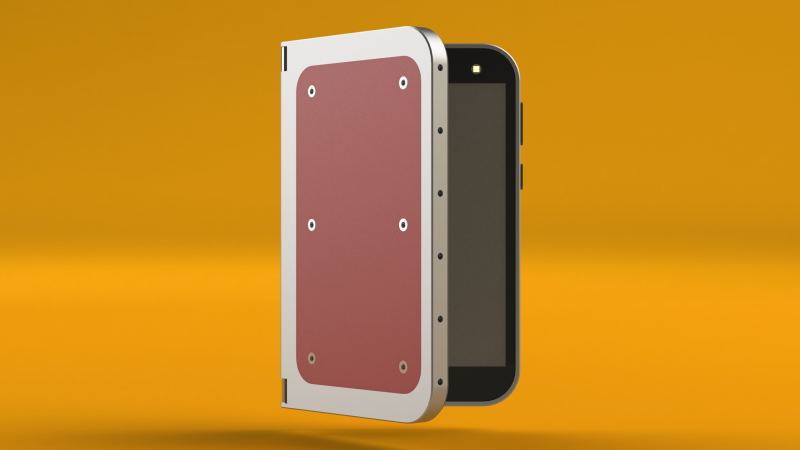 I'm a sucker for fasteners. Yes, I don't mind seeing fasteners adorn my devices even if they are right front and center. I also remissness about the days of old when you could just swap in a new phone battery and be off and running. Meet the newly designed service bays. Standard Pan-head screws greet you and provide excellent positional fastening for the o-ring compartments. The compartment covers are an ABS plastic glass-fiber blend, with captive fasteners. The glass-fiber blended ABS plastic covers are nice and rigid and easily replaceable. The compartments provide easy access to the larger li-po batteries and add compliant pads for even, mild pressure on the pouch cells.
Durability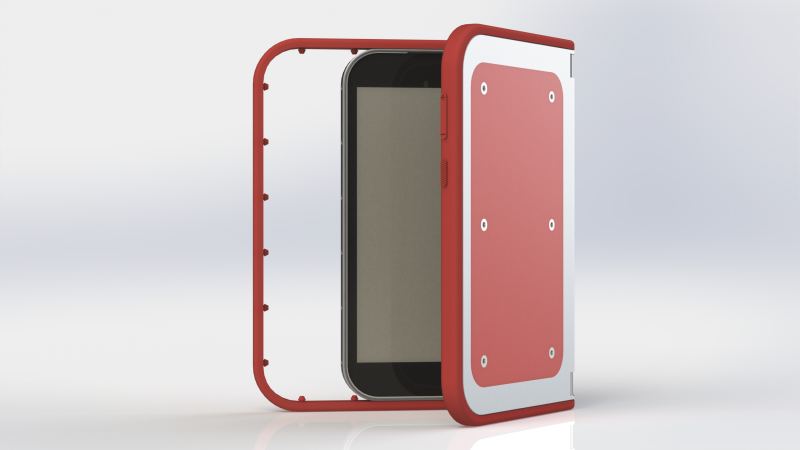 I am not a fan of tape dependent cases and while the tacked on duo bumper looks good enough, I already see the bumpers pulling away from 1st gen Duos. This is not acceptable. I was inspired by the dell power adapters from yesteryear and implemented a simple recessed catch into the body of the surface duo. There's little machined grooves along the edge of the device that allow for the rubber bumper to fasten to the frame in a solid manner. A combination of these grooved recesses and tape should provide a better phone case experience. Additionally, those who like the phone to bear-it-all can install flush mount rubber pegs that provide a bit of grip to the sides of the phone, yet retain a narrower profile than using the bumpers. I think it's a nice and elegant compromise. If the grooves ever get full of gunk, they are wide enough to be easily cleaned with a toothpick. Thicker tessa foam based tape is adhered to the back of the display offering more planar flexibility during impact, reducing shock and catastrophic damage to the display from an accidental drop.
Features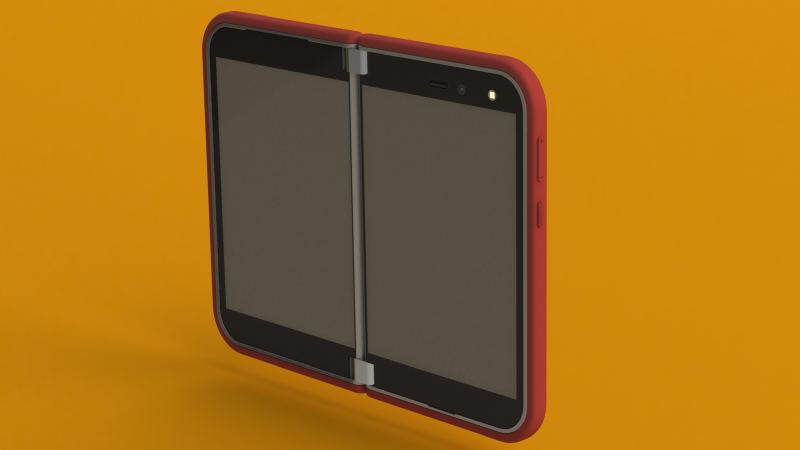 Extra thickness means extra features. There's a headphone jack now. A wireless charge coil also joins the party. More importantly, a rear mount camera and flash see the light of day. Ideally, I'd like to shove as large of a camera module as possible in this phone, but I'm still searching for an off the shelf module. Re-porupose a lumix CM1 anyone?
Hinges: I did not mind the original hinge design, but due to the additional thickness and heft of the newly designed duo, the hinges needed some beefing up. They are simply wider and thicker - picture the original hinges just scaled up.
Water Resistance
The original duo was not rated for any particular level of water ingress protection. Let's fix this. The sim card now features a bog-standard o-ring. The usb-c port and headphone jack sit in a silicone potted machined cavity. The frame of the phone is 6061 aluminum with semi-isolated cavities for the volume and power buttons. The hinge acts as a primary source of water and particulate ingress. One of the most ruggedly designed military laptops, the getac a790, uses a simple cable hidden inside a hinge. If this is good enough for Desert-Storm conditions, it's good enough for a phone. The secret for a weather-proof hinge is dedicated meandering compartments on either end of the hinge for the cable to snake through along with copious amounts of silicone. It is simple, robust and effective. The traditional mesh microphone screens with water repelling lubricant make their appearance as well.
Design for...Manufacture?
What makes this design so unique is how much of the original device is reused. Yes, this is a project for a crazy man, but it is possible to duplicate with the right tools. Once the frustrating process of removing the Duo's displays is completed, its relatively smooth sailing from there. Many thanks to the lovely folks at ifixit and jerryrigeverything for the very risky early teardowns.
The most fiddly aspect is soldering on the additional flex cables used for the additional features. The added headphone jack, NFC coil, redirected usb-c cable and back camera module will require micro soldering experience. While this is a very complicated and delicate process, it is indeed possible. I have designed this in CAD in anticipation of my CNC machine, which should be at my doorstep soon. Thanks again for everyone who commented and chimed in, this was a very interesting project indeed.